Acoustica's QuietWave® is the perfect solution! QuietWave® noise barrier isolates noiseand dampens sound vibration increasing the sound transmission loss.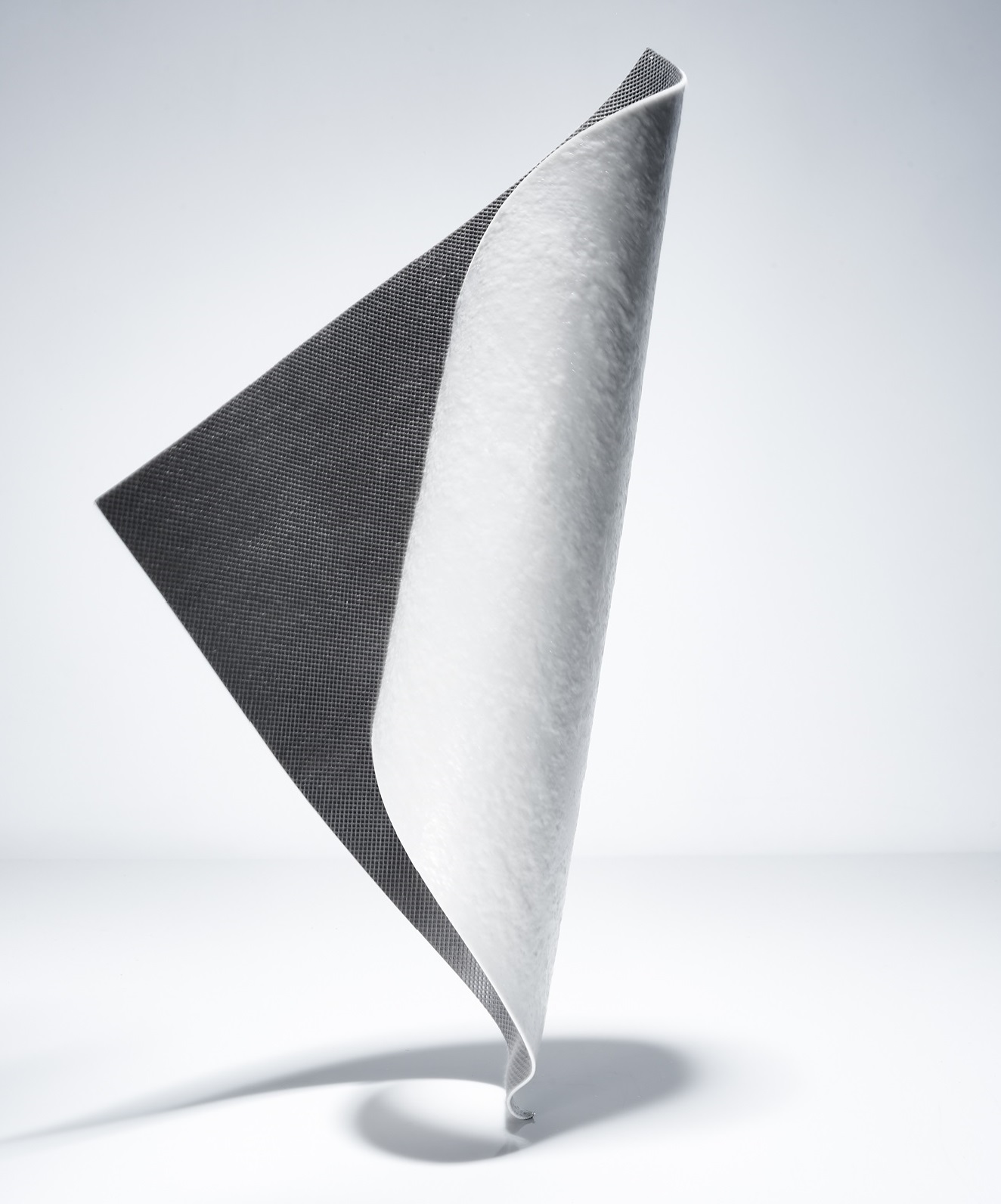 Noise transmission between high traffic hallways and adjacent rooms has always been hard to control and is therefore difficult to find an effective solution to integrate into the building design.
There is now a simple, efficient and cost-effective solution to this problem… it's called QuietWave®.
Acoustica's QuietWave® flexible visco-elastic membrane consists of a patented constrained layer membrane, combined with vibration damping material 'floating' elements.
QuietWave® increases the low frequency performance of the wall system to counter noise from high traffic hallways in schools, hotels, apartment building and houses. Low frequencies effectively is the booming sound that emanates from heavy footfall in hallways and the sound of objects such as trolleys or service carts crashing into the walls.
QuietWave® also controls the large coincidence dip in the upper-mid frequency region of 2500 – 4000 Hz, which typically occurs in plasterboard walls.
The QuietWave® flexible visco-elastic membrane can be penetrated; even when gaps are left in the visco-elastic layer of QuietWave®, the performance of the wall system will not be impaired. The finished wall system has a solid feel and when impacted upon and sound resonates similar to a masonry wall.
Acoustica's QuietWave® wall system provides the best acoustic performance with the thinnest possible wall section.
Key benefits of the QuietWave® acoustic barrier:
Exceeds the National Construction Code of Australia (NCC) minimum requirements

Can achieve the highest AAAC acoustic rating of 6 stars

Thinnest and lightest possible wall system for the highest acoustic rating

Low VOC's – less than that required for GreenStar rating of 0.5mg