Staff in hospitality work tirelessly to provide great customer service, whilst  designers aim to create a sense of atmosphere. Commercial kitchens encounter a high rate of falls due to spillages and are amongst some of  the most common accidents in the workplace.
Building professionals are expected to make the most practical decisions  in order to eliminate or reduce the risk of falls and injuries in back of house as well as public access areas. The risk in this environment is well known. CTA Group offer a large range of safety, flooring and access products to reduce the risk of falls and the possibility of subsequent litigation.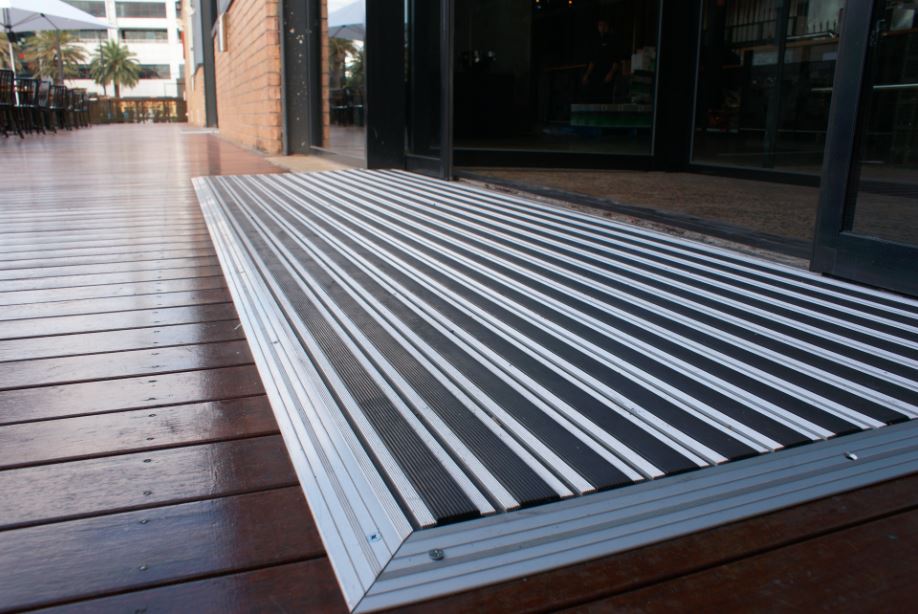 CTA is the first and only company in the industry to achieve ISO 9001, ISO 14001 and BS OHSAS 1800 accreditation, and their products and service are guaranteed. Most importantly, as an established, experienced company, CTA ensures each and every one of  their tactile installations complies with the specifications, are to standard and are always delivered through to sign-off. CTA is renowned for providing industry leading tactile guidance products as well as a whole suite of complementary turn-key finishes. CTA provides a full range of products associated with compliance to AS 1428, as well as safety stair edging, architectural entry matting, concrete surface treatments, car park fit-out solutions, commercial carpet/timber/vinyl and much more.