Fixed & operable windows provide an array of design options, a variety of opening types and inward and outward configurations. Windows are available in a modern profile and an ultra-slim look with superior insulating capabilities which create perfect harmony between durable materials, clean design and architectural challenges. These beautifully designed windows can transform the appearance of any space, making it warmer, brighter and more inviting.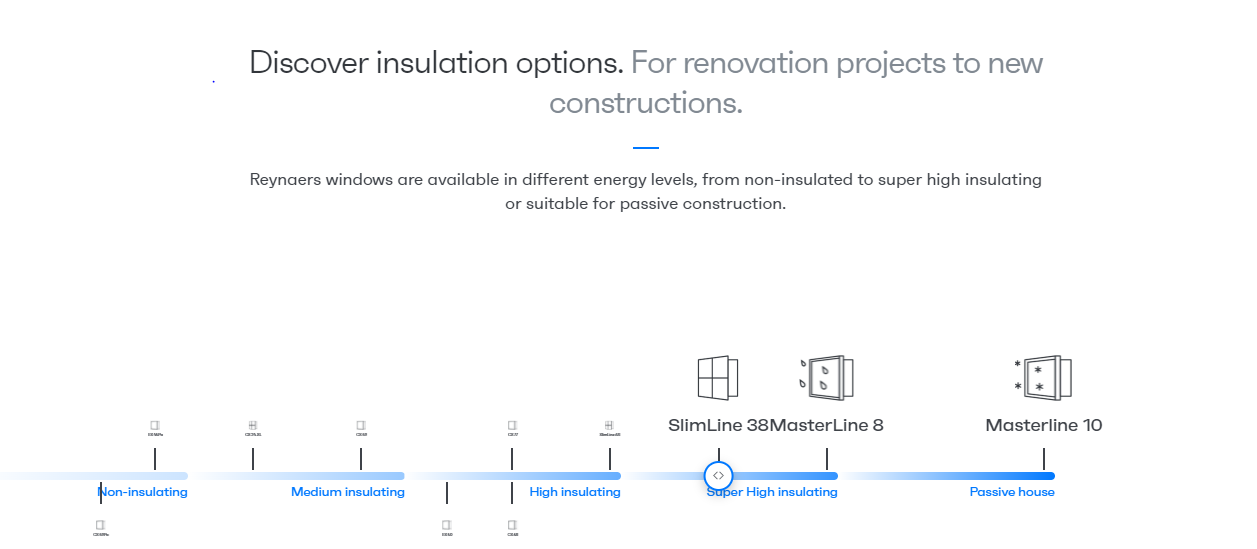 Exceptional range of colours and finishes.  An option for every project, in any style.
Reynears can provide the in -and outside of your profiles in almost every colour you can imagine. Over 450 different shades and finishes are available: metallic or anodised, matt or gloss RAL-colours, or even a special low maintenance and scratch resistant coatex finish. On top of that, your windows can even get a realistic wood structure. At Reynaers, the focus is on quality and sustainability, offering all treatments according the American AAMA and certified European Qualicoat standards.