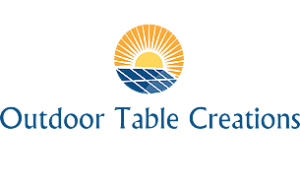 Enhance your design with Australian Made custom design Outdoor Furniture.
Outdoor Table Creations
Custom Outdoor Furniture for all market segments
Outdoor Table Creations is a Melbourne based company that custom designs and manufactures sustainable outdoor furniture in Australia. Made to specification, you choose your table top material, size and frame design. Framework is made using 316 Marine Grade Stainless Steel as standard, and can be either polished (brushed finish) or finished in your choice of Dulux powder coat. Factory direct/wholesale prices apply for one off or commercial quantities.
Table top or bench seat material options include:
Australian Hardwood Timbers in a range of sizes and species
Composite products such as Modwood (made from recycled plastic milk bottles and reclaimed pine waste!)
Choice of durable Polytec Compact Laminates
Toughened Glass
Various Natural & Reconstituted Stone products
For more information click here or contact us to discuss your project requirements.