MORNING BATHROOM ROUTINE HACKS
Remer LED mirror illumination functions are as unconventional as a smart refrigerator. The interaction of different features offers consumer convenience.
Connect your music through Bluetooth, keep track of time with a built-in clock, apply make up or manskape without a foggy mirror.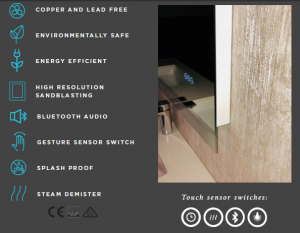 Remer's illuminated mirrors are an environmentally safe and energy efficient option to bring a touch of luxury into your home today.