Longevity of building materials in schools is very important. Building materials need to withstand wear and tear and often rough treatment, putting strong emphasis on impact resistance of building materials. As the lay-out of schools is changing quite regularly, joinery will often need to be demounted and reinstalled.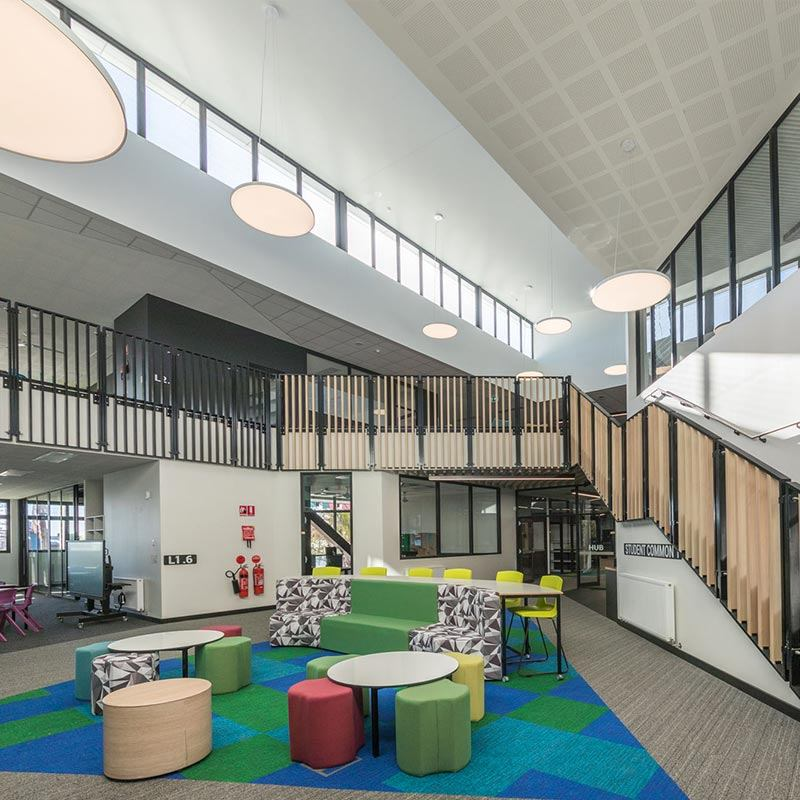 Surfaces need to offer protection in low to middle impact areas, harsh treatment from students, multi-purpose halls and heavy impact areas. The life time of cabinetry or joinery, strongly dependant on its impact resistance. In such multifunctional high-activity spaces, building materials need to be easy to maintain and durable. Building materials that are used in education buildings should not negatively affect the health of the students or teachers and must contribute to a healthy indoor climate. We will look at selecting materials, finishes and building systems which reduce maintenance and replacements costs. The school environment can be tough on joinery and when it breaks can be a hazard. The best approach is to specify Australian made products that are manufactured to Australian standard or international standards in line with NCC requirements.
Low maintenance materials should be used to keep maintenance costs to a minimum and to maintain a good quality appearance for long periods of time. Therefore, building systems, materials, and finishes with minimum replacement costs are optimal. Maximising efficiency, increasing productivity and containing costs are key.