Acoustica's QuietWave® noise barrier isolates noise and dampens sound vibration increasing the sound transmission loss.
Noise transmission between high confidentiality partition wall systems has always been a challenge to control and is therefore difficult to find an effective solution to integrate into the building design. There is now a simple, efficient and cost-effective solution to this problem…it's called QuietWave®.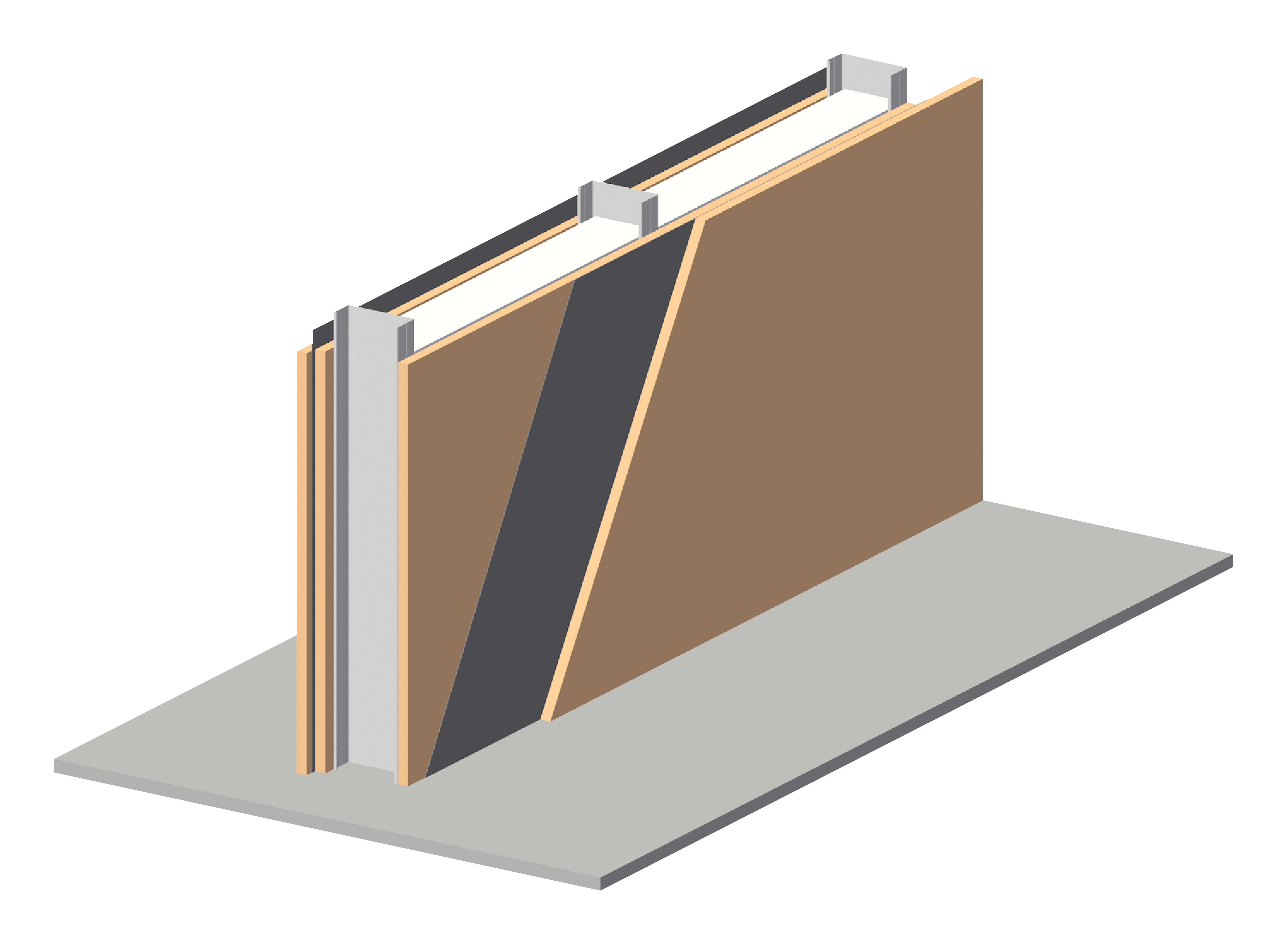 Acoustica's QuietWave® flexible visco-elastic membrane consists of a patented constrained layer membrane, combined with vibration damping material 'floating' elements.
QuietWave® increases the low frequency performance of the wall system to counter noise emanating from the adjacent rooms in schools, hotels and commercial buildings. Low frequencies can come from various sources, whether it be heavy footfall or electronic equipment sources.
QuietWave® also controls the large coincidence dip in the upper-mid frequency region of 2500 – 4000 Hz, which typically occurs in plasterboard walls.
The QuietWave® wall system provides a saving of 50% in the width of the wall against a comparable 6 star rated wall system. Gain an extra 1m2 of floor-space for every 6.6m length of wall, effectively reducing the overall footprint of the acoustic partition wall.
Acoustica's QuietWave® wall system provides the best acoustic performance with the thinnest possible wall section.
Key environmental benefits of the QuietWave® acoustic barrier –
Less embodied energy – QuietWave® has very low embodied energy with savings of 37 kWh/m2 (37kg of CO2/m2) of wall
Less use of water – Water savings of > 18 Litres of water/m2 of wall built. Global savings of 10,100,000,000 litres per year
Less transport energy – Save up to 30% on transport costs with weight and volume saving of composite QuietWave® plasterboard for superior acoustic performance to alternative dry wall systems
Less land fill – Savings of 4kg/m2 of wall built (12% of landfill is plasterboard)
Less building weight – Therefore less embodied energy in building materials used (concrete and reinforcing steel)