Rockfon Ceiling Tiles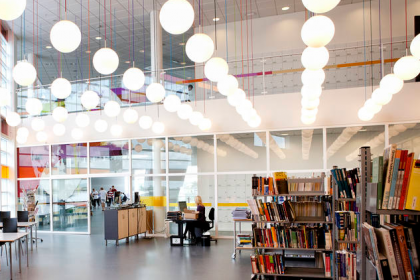 Employers, employees and regulators all agree that offices today must be bright, clean and inspirational settings – and above all, safe. With products offering a multitude of surfaces, edges and dimensions, Rockfon is a leader when it comes to design freedom when aspiring to fulfill these demands. Enhanced acoustic, fire protection and light reflection properties help you address the main challenges of modern office/government building design. All Rockfon production facilities operate in accordance with ROCKWOOL's stringent environmental management systems, which require continuous improvement and implementation of minimum standards for processes.
Click here for more information.