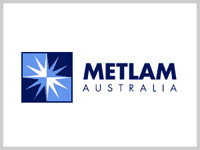 Metlam is an Australian owned and managed company formed in the mid 1980's. They are a core supplier of washroom accessories to builder and developers throughout Australia. Metlam manufacture to fulfil a need for quality , affordable and readily available washroom hardware.
All Metlam products are manufactured to their exacting specifications from both their direct manufacturing facilities and contract suppliers under strict quality control. All Metlam products are manufactured with the highest grade raw materials relevant to their categories.
From individual washroom accessory components to a complete washroom fit-out program, Metlam can provide a cost effective, contemporary designed and functional, quality product offering that will stand the test of time.
Product range summary