Leather Clad Handrails Anyone?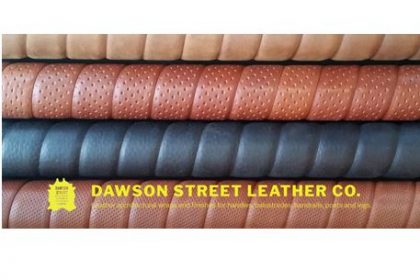 Dawson Street Leather Co can design, supply and install leather wrapping on posts, handrails and handles for your project. Choose from the standard range of leather wraps or discuss your creative thoughts with Dawson Street Leather Co about your specific project, design elements such as patterns, stitching and finishes can be applied to create a unique design. Leather is sourced from local and overseas tannerys that are certified and sustainable which allows Dawson Street Leather Co to source leathers to suit your project needs.
Click here for more information.