Colour can contribute significantly to the healing process and to general well-being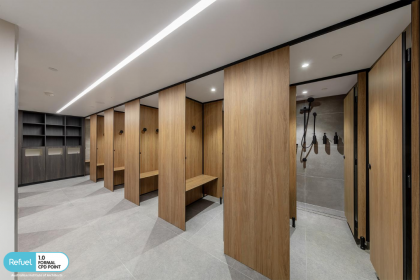 Polytec Partitioning systems are created with 13mm Compact laminate. Compact laminate is a self-supporting, decorative black phenolic core composite laminate available in a unique range of colours and finishes. As the consummate, long-lasting, low-maintenance decorative panel, Polytec's Compact laminate is a go-to product for the most demanding professional interior and external joinery environments.
Being manufactured from quality materials embeds Polytec's Compact laminate with excellent technical characteristics. It is totally impervious to water and has outstanding impact, stain and wear resistance, along with antibacterial properties.